monkeyluck88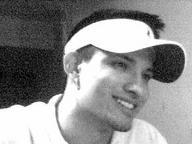 Status:
Build: athletic
Currently: in an open relationship
Eyes: black
Height: 6ft. 3 in.
Ethnicity: White
Hair: brown
HIV: negative
Sexually: a top, versatile
Body art: none
Looking for: friends, email/chat, hookup/sex
Age: between 18 and 30
His build: average, athletic
Sexually: bottom, versatile
Looking for: friends, email/chat, hookup/sex
Rich, Sexy, Money, Cocky, Muscle,contact me.
Ahoy hoy, My name is Josh, i live in sydney, but come from France. I simply adore films and TV, i'm a massive film buff. Please avoid winking me. And send me an email sometime, i enjoy replying and chatting with people. Comments are appreciated as are friend requests. Don't be afraid to come and chat to me. If you like what you're reading and wish to ask me anything more, hit me up via the im machine. btw i am a spoiled rich kid. My parents buy me whatever i ask for so yeah. I go shopping all the time. I play lots of sports, soccer tennis, you name it i've played it. Hit me up. but no winks. lol. If you're over 30/ a creepy old guy or just ugly. Please don't add me.

Oh. PS- There are no Naked pictures of me on here. But if you want to see the locked pic, you better unlock yours aswell.

monkeyluck88 's Hot list: (16):
See all
pent89
arstudfucker93
doobiedrew