ihaveallthefun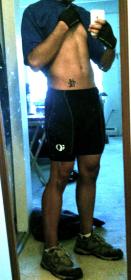 Status:
Build: slim
Currently: single
Eyes: brown
Height: 5ft. 4 in.
Ethnicity: Latino
Hair: black
HIV: negative
Sexually: versatile
Body art: piercings (ears), tattoos
Looking for: friends, love/ relationship, a date, hookup/sex
Age: between 18 and 28
His build: slim, athletic
Sexually: top, versatile
Looking for: friends, hookup/sex, love/ relationship, a date
the district sleeps alone tonight.
I'm Gabe.
I work full-time. And I love my job.
I love meeting new people.
Friends mean the world to me.
I drive a Subaru. His name is Jacob.
I have a pretty strange taste in music.
I quote random song lyrics and movie lines.
I'm very random myself.
I love going for aimless drives when I need to think.
I'm a Colorado native. But I have lived out of the state many times.
I feel the happiest when it rains or snows.
Anything else just ask.
Groups: