Billstone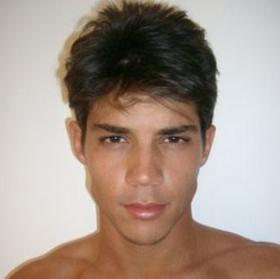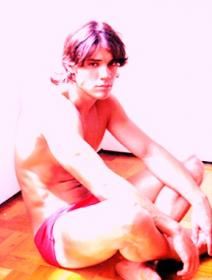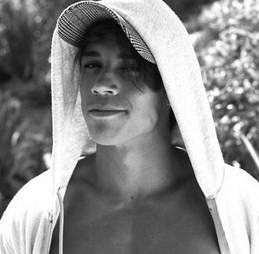 Status:
Build: average
Currently: with someone special
Eyes: brown
Height: 5ft. 9 in.
Ethnicity: Native American
Hair: black
HIV: negative
Sexually: a top, versatile
Body art: none
Looking for: friends, email/chat, ask me
Age: between 18 and 30
His build: slim, average, heavy set, athletic, chubby, no preference
Sexually: top, bottom, versatile
Looking for: friends, email/chat, hookup/sex, love/ relationship, a date
If You Are Here To Cheat, GO ELSEWHERE!
If you are planning on being rude, offensive, and/or assume to know everything about me, don't even add me as a friend as I will not tolerate such and nor will the site. Being offensive can and most likely will get your account disabled.I DO NOT open my photos unless someone has equal/similar pictures (Adult) and you must be on my friends list. DO NOT Try and judge me without getting to know me first. That's immature, offensive, and wrong. FIRST of ALL...This is my PERSONAL site and I do have the right like everyone else to add or not add anyone in particular for whatever reason without having to give any explanation whatsoever. So if I don't add you...Don't ask me why and just accept the fact I have my reasons. I'm a very active, down to earth, and open minded guy to say the least. I do work many hours as a lot of you know between monitoring and naturally my full time job. I don't BS and I don't appreciate BS'ers whatsoever. I work for an International Talent Management and Public Relations firm within their Chicago location as well as site monitor. I started with the agency as an intern thanks to a good friend in LA. I am currently in the Tour Direction division for the states and also Im in the New Artist Relations division. You can read my one and only blog on MySpace to know more about my history. Im very active in any legit Gay Rights Movement whenever possible. I do believe in gay marriage and gay adoption 100%. However whether someone is gay or not, its their choice whether to support either or not and for those people that don't, I don't hold that against them. Ive had a tough, strict, and abusive upbringing however my personality portrays just the opposite. I'm very outgoing, try to help people whenever I am able to, and I guess you can say I am a daring type of guy as I will try anything at least once as long as its legal and nobody gets hurts.I DON'T ADD GUYS OVER 40 NOR GUYS WITH NO PICTURES. DON'T TRY ADDING ME AS YOU WILL BE BLOCKED!!!  I am strickly a top. I ant nothing but open minded guys that are truthful, entertaining, and NOT stuck on themselves and/or their bodies. I don't like guys stuck on themselves or that to put it bluntly, that think their shit doesn't stink. Too many guys think of themselves as God's gift to the meaning of 'Gorgeous'. Yes, it's important to feel good about yourself but if you are the type that thinks your looks is perfect and that you have no imperfections, you should look yourself in the mirror again...Nobody is perfect... Looks is NOT what I judge someone on as looks is only skin deep. Someone thats packing on a few extra pounds is fine with me. Also, so dont be shy. I would rather have a guy that's not that attractive on the outside but beautiful on the inside versus a guy that's totally HOT and a complete ass and disrespectful. Someones race is NOT what I judge on neither. I dislike racists. If you have a problem with ones skin color or heritage keep it to yourself as closed minded biggots are not wanted nor appreciated. I don't like to have friends that have 'Restrictions' or that always comes up with an excuse of why they haven't called, or why they didn't message me back, etc. I work literally 14-16 hour days usually 6-days per week and if I can find time to stay in contact with friends, then most others should be able to also. If someone has restrictions on when they can talk on the phone or be online, then they either have something to hide or they arent being totally truthful with those around them.

ALSO: The size of someones dick DOES NOT impress me to say the least.

As the saying goes, size doesn't matter...Its how you use it Having said that...Don't brag about how big your dick is as you are probably not being totally truthful anyway and don't be shy about how small your dick is as you shouldn't be...Be proud of what God gave you and don't let others make you feel humiliated as they brag about their looks and/or size of their penis. Remember, the guys that say they have an 11" dick... I couldn't care any less.